LifeWatch Italy takes part in the 31st Conference of the Sea, 6-9 October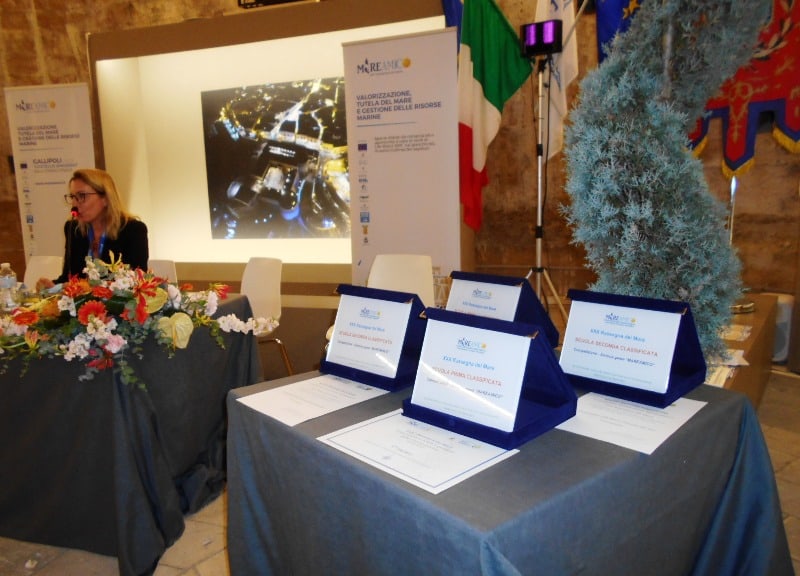 Next month, LifeWatch Italy and DiSTeBA (the ecology laboratory of the University of Salento) will be taking part in the 31stConference of the Sea (Rassegna Del mare) organised by Mareamico, an environmental protection and ecological agency. Together, they will be putting on an educational session for students aged 11–14, coordinated by Franca Sangiorgio of the LifeWatch Italy node. The Conference will take place in Gallipoli in the province of Lecce in southern Italy, and this year will revolve around the theme of 'Safeguarding Biological Resources and the Blue Economy'. In order to increase their awareness and understanding of sustainability issues, the students will be involved in tournaments focused on marine ecosystem protection and sustainability. LifeWatch Italy has for many years been working on the creation and implementation of scientific content for so-called "serious game" competitions, using the Ecologicamente platform. The initiative aims to contributing to raising awareness of sustainability issues, so that future citizens will be more conscientious when it comes to the environment. All the students taking part in the competition will receive a participation certificate and the schools which perform the best will receive a prize.
You can find the full programme for the event on the Mareamico website.