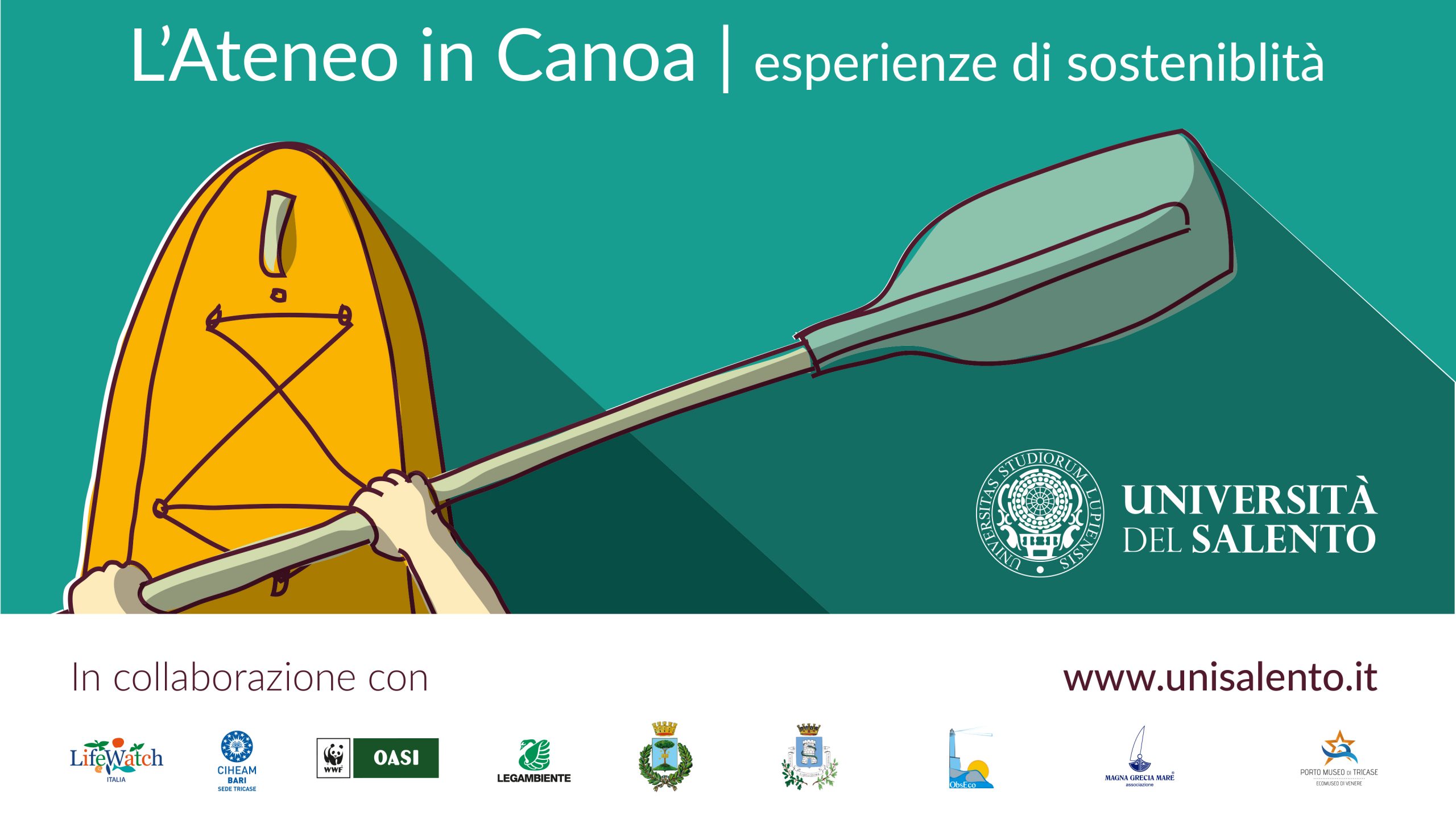 The University of Salento is resuming activities after the summer break, and embraces its students and current realities for a recovery in the key of greater understanding and sustainability.
'Kayaking Ecologists' (L'Ateneo in Canoa) is an orientation and career development activity, in the broadest sense of the terms, organised by the University of Salento with the support of LifeWatch Italy and other partners, including WWF Oasis, the Environment League (Legambiente) and local institutions.
The plan is for lecturers and their students to travel slowly along the Salento coastline, in kayaks, a truly ancient and sustainable means of transport. The objectives are twin: to investigate the ecological mechanisms that regulate the health of ecosystems and test for potentially epidemic species; and to explore practical study methods and trial various methods of monitoring the health of ecosystems along the Salento coast.
In accordance with COVID-19 regulations, the Kayaking Ecologists have started to wind their way down from the nature reserve at Le Cesine (Vernole, Lecce) to Tricase Porto, a route that passes through the foreshores of Meledugno and Otranto. However, as anticipated, the wind and wave conditions have not been ideal and the sampling of the whole coastline might not be completed before the end of September.
This fleet of students, teachers and researchers left Roca, just south of San Foca (Melendugno, LE) , on Tuesday 15 September and padded their way down to Torre Sant'Andrea, taking samples from close to the shore and out a a distance of about 75 metres, to be able to compare results.
"For a real recovery, we need sustainability," said Alberto Basset, Professor of Ecology and Manager of the Joint Research Unit at LifeWatch Italy. "Ecology is a theoretical discipline, which needs to be applied at the times and in the ways required by the study of ecosystems and biodiversity. This is an invaluable occasion for our students, who are moving slowly down the coast in kayaks, to put into practice the knowledge they have acquired in the classroom and the laboratory."