LifeWatch Endemisms Thesaurus: a first reference attempt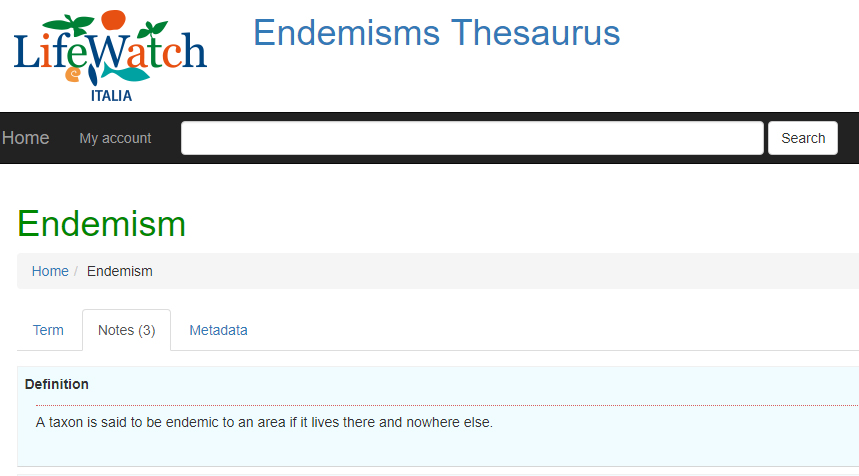 From the classic works on Biogeography to the more recent contributions, several authors have been using new terms to describe endemic traits. During the years, these terms have often been proposed with different, and sometimes ambiguous definitions. Since the importance of endemism in terms of e.g. ecology, conservation and evolutionary biology, LifeWatch Italy decided to develop a dedicated structured vocabulary with the aim to create a first reference attempt in this discipline, offering a new free service to the scientific community.
Once a glossary of existing terms with their definitions has been compiled, we made a selection of definitions in order to propose a unique reference. The Endemisms Thesaurus is a vocabulary constituting a public domain, and developed as a service by the LifeWatch Italy – Collections Thematic Centre.
The Thesaurus currently includes 15 terms, 15 definitions, 12 bibliographic notes, and 12 historical notes; implementation of further themes within Biogeography is under evaluation.