Collaboration opportunities in the Arctic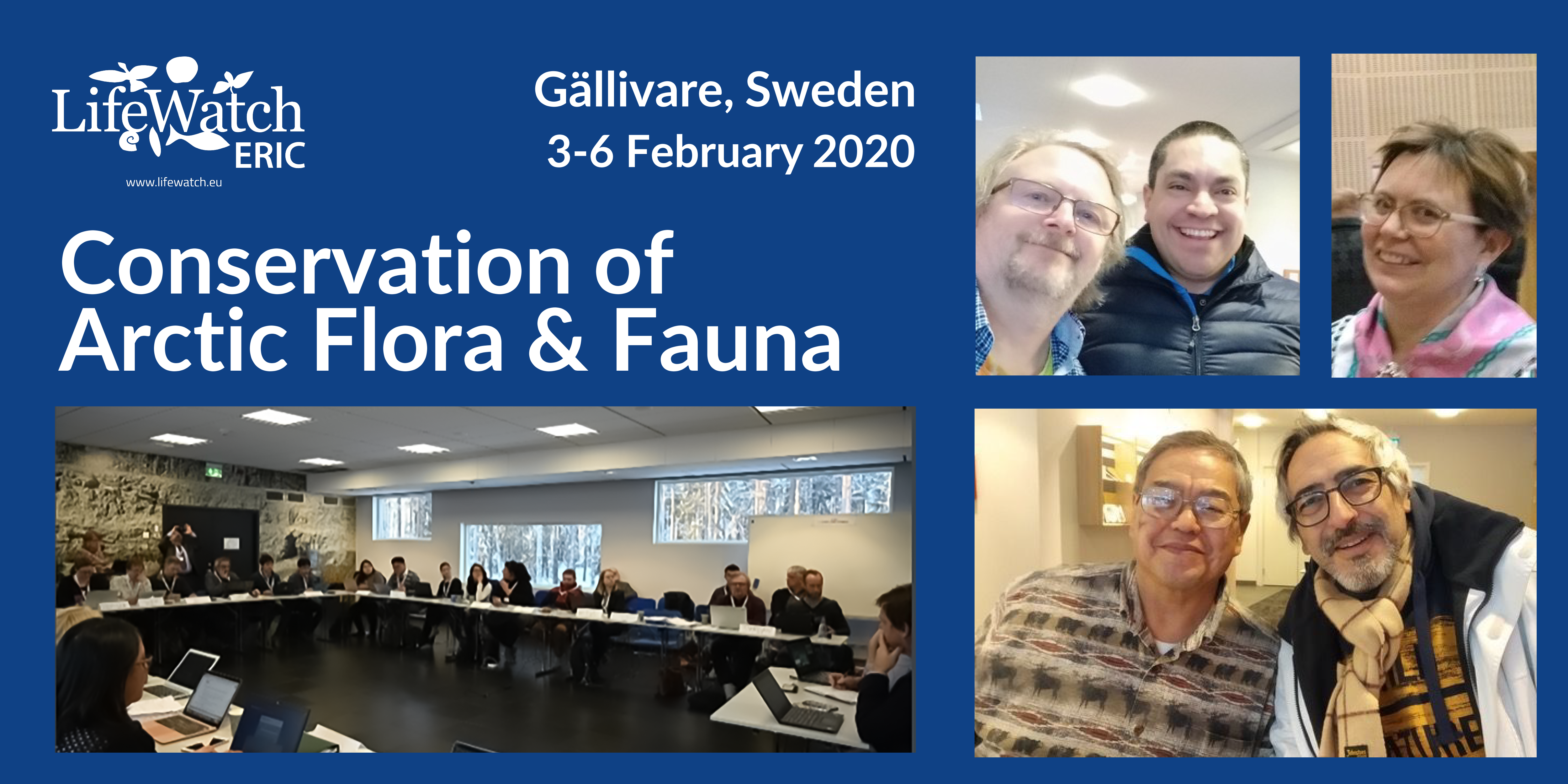 LifeWatch ERIC participated in the second Board Meeting of the Conservation of Arctic Flora and Fauna (CAFF) at the invitation of the Swedish CAFF Chairmanship. The meeting, held on February 3-6, 2020 at the Gällivare Folkets Hus in Sweden, was attended by the LifeWatch ERIC e-infrastructure operation coordinator, Antonio José Sáenz-Albanés.
CAFF is the biodiversity working group of the Arctic Council, established in 1996 as a high-level governmental forum to address issues faced by the Arctic governments and the indigenous people of the Arctic. LifeWatch ERIC is involved in the CAFF Arctic Migratory Birds Initiative (AMBI).
LifeWatch ERIC supports AMBI in many ways, hosting in its Spanish premises the offices of the Coordinator of the African Eurasian Flyway, which seeks to improve the conservation and management of shorebird sites along their migration paths from the Arctic down to Africa, and supporting AMBI objectives and its engagement within the African continent and in particular in Guinea-Bissau.
As the Board Meeting progressed however, it became clear that Arctic ecosystems are facing challenges that LifeWatch ERIC is already addressing elsewhere, such as Arctic Invasive Alien Species for example, thus opening up further possibilities to collaborate and add value to a wide range of issues.
In this context, when Antonio José Sáenz-Albanés gave a presentation on LifeWatch ERIC's state-of-art of ICT developments in Data FAIRness and workflows, some still under construction and deployment, and commitments to dealing with environmental hot topics, it was warmly welcomed.
The last day provided the opportunity to learn first-hand about the application of indigenous knowledge in managing biodiversity and ecosystem services by the Sámi people, also known as Saami or Lapps, who are native to northern parts of Norway, Sweden, Finland and the Kola peninsula of Russia.