Third edition of Cammini LTER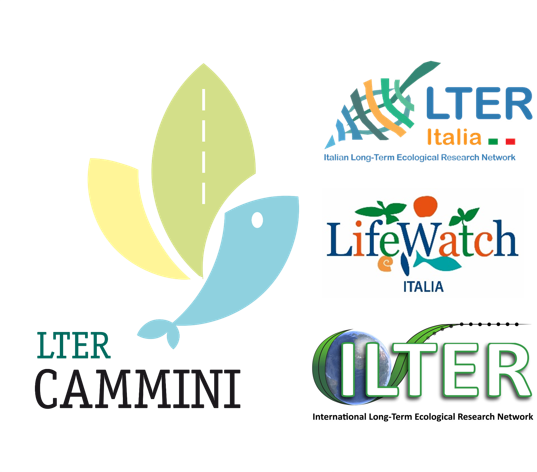 Travelling through ecosystems and biodiversity: Long-term ecological research for citizens
The third edition of the initiative of informal science communication "Cammini LTER" will take place from July to October 2017: Italian ecologists, active in the Italian long-term ecosystem research network (LTER-Italy) and in the study and analysis of biodiversity (Lifewatch-Italy) will walk and cycle together with citizens along two trails, intended as events of scientific communication and public engagement on ecosystems, biodiversity and environmental sustainability.
The two trails will involve four LTER-Italy sites and they aim at arising people awareness about different ecological and biodiversity issues:
Biodiversity in action on Apennines, walking through high elevation ecosystems of Gran Sasso and Majella. July 20th – 23rd July 2017
Antropica – Man and pollution of natural resource and ecosystems, a bike tour from the Gulf of Naples to Mar Piccolo in Taranto. September 30th – October 7th 2017
The Cammini LTER, going on since 2015, represent a sort of "Via Francigena" of ecological research and offer citizens and students an opportunity to cooperate with researchers and to familiarize with the components and conditions of Italian ecosystems and biodiversity. Through this initiative, a real movement of researchers towards and with citizens is created, in order to promote LTER and LifeWatch activities to a not-expert audience and to increase their ecological awareness and literacy, moving beyond communication deficit to dialogue, sharing scientific views as well as experiences and emotions.
At the LTER-Italy sites and along the trails that connect them, researchers will help citizens to identify fauna and flora, evaluate biodiversity and the effects of climate change, and assess the water quality of lakes and marine areas. Citizens will meet researchers at work, on selected LTER-sites, join them in the fieldwork, understand the importance of long-term ecological studies and take part in citizen science initiatives: these will be realized in close connection with the ICT component of LifeWatch, in particular for the selection of Apps and the management of the data that will be gathered.
Since October 2016, Cammini LTER has crossed the national boundaries, becoming the International initiative "TRAIL", selected and launched by the International Long-Term Ecological Research Network (ILTER).
Follow updates on the LTER-Italy website and on social networks.